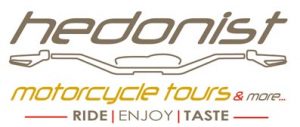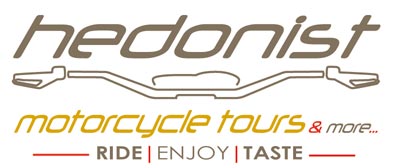 Choose your motorcycle tour with a Guided or Free package. We offer during your motorbike travel to discover the relaxed-lifestyle of the South-West of France, to ride the nicest roads and passes of the Pyrenees between France and Spain or to taste the indispensable tapas in Andalucia in Spain. Guided Motorcycle Tours in small group with guide and luggage suppor or a Free Tour with roadbook and GPS files.
Motorcycle Tour South FRANCE
Fortified Villages and Vigneyard

Guided Motorcycle Tour 2019
7 d| 22-28 June
7 d| 03-09 August
Free Motorcycle Tours| April to Oct.
Varied landscapes, local heritage, stone villages, gastronomy and Gaillac vineyard are some of the features of these motorcycle travel in the South Western France between Albi, city of red bricks, and Toulouse, the pink city. Tour taste buds will remember for a long time of the real taste from here...
Motorcycle Tours PYRENEES
Guided Motorcycle Tours 2019
  7 d| 01-07 June| 08/31-06 September
13 d| 20-01 July
Free Motorcycle Tours | May to Sept.
The majestic Pyrenees open up to you ... Natural paradise for bikers, kilometers of beautiful curves, passages of mythical passes without forgetting the local flavors that will mark your route. During your motorcycle tour you will alternate between France and Spain and will be surprised by the richness of Pyrenees Mountain. Be careful, the cow are priority in mountain ...
WOMEN Motorcycle Tour
Guided Women Motorcycle Tour 2019
7 d| 18-24 May
Picturesque villages, vineyard and wellbeing are the keywords of this motorcycle travel for women. Enjoy the sweetness of the South West France that will recharging you. All expectations are taken for you, woman biker with experience or beginner. We will are very caring for you, charming accommodations, guide, scenic routes, no baggage to carry. Fresh air, nice flavours and good mood for this motorcycle travel dedicated to women.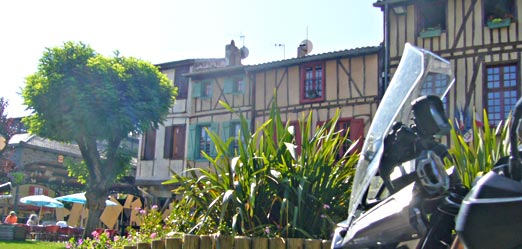 Motorcycle Day Trip
Free Motorcycle Tour | all year-round
Guided Motorcycle Tour | on request
Ride the nice roads of the South West France and of the Tarn region on motorcycle. Choose to rent a Harley-Davidson, Moto Guzzi, Aprilia for your day-trip. We deliver your motorbike at home. All the necessary equipment is provided, helmet, gloves, jacket. You can have a motorcycle guide on bike for your trip.
Motorcycle Tour ANDALUCIA
Guided Motorcycle Tour 2019
  7 d| 05-11 October
11 d| 14-24 October
  Free Motorcycle Tour| April to Nov.
                            except July and August
Fascinating Andalucia, discover the varied colors and contrast of this spanish region who have the most oriental culture in Europe. Picturesque sunny villages, mountain over 3400m, tapas and siesta in the shade of the many olive trees.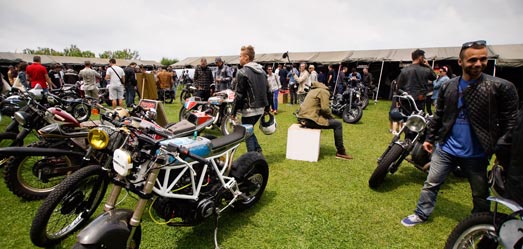 Wheels&Waves Trip
Wheels & Waves Festival Trip

Free-Guided Motorcycle Tour 2019
  4 d| - June
'à la carte' on request
After 2 days of a motorcycle travel in the heart of the Pyrenees, you will arrive in Biarritz to participate at the Wheels & Waves Festival, inescapable event for the motorbike fan, custom, surf, art, vintage, music, ...